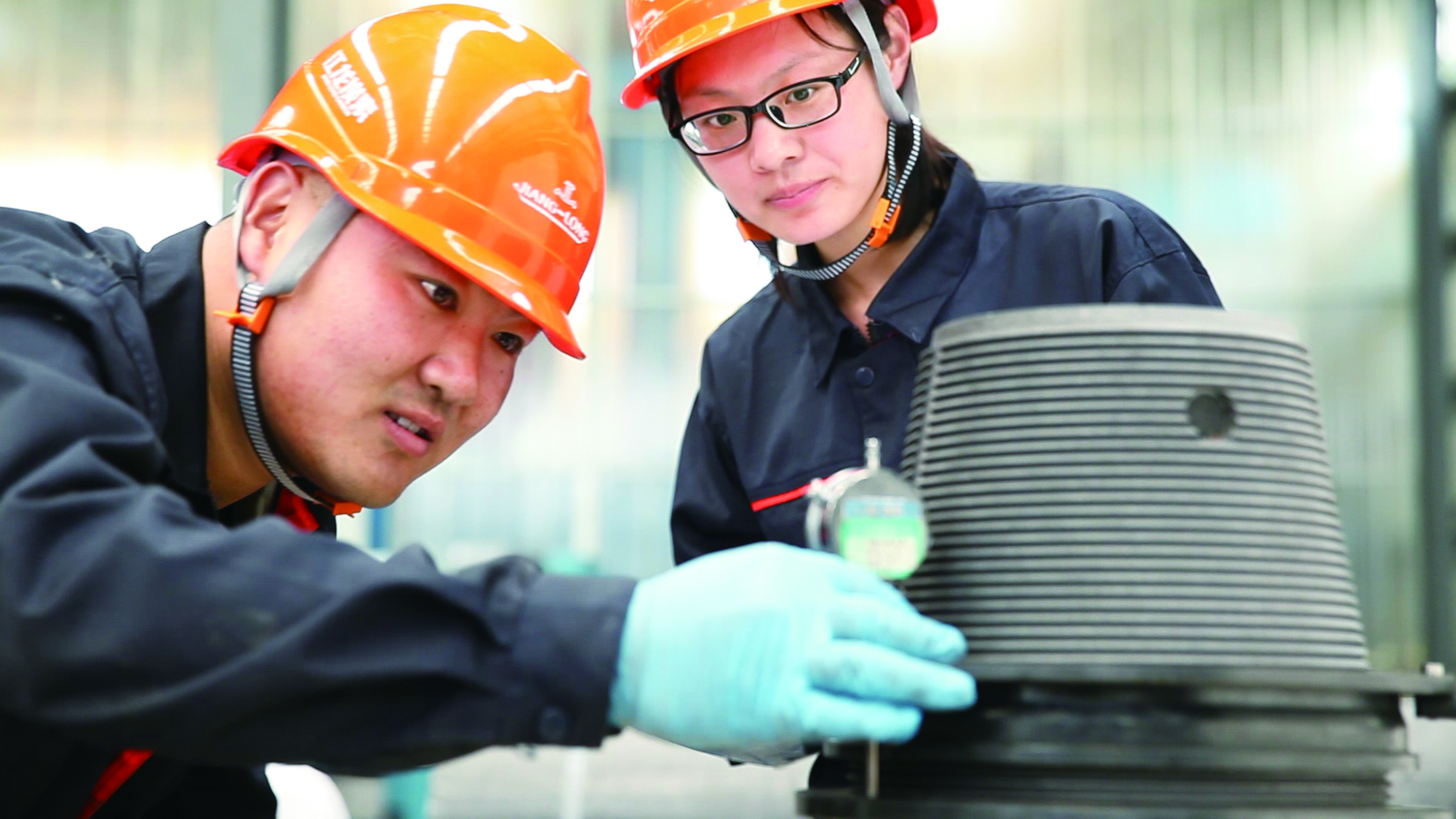 Process
Jianglong has a complete set of production facilities. We control the parameters strictly in every process to ensure high quality graphite electrode.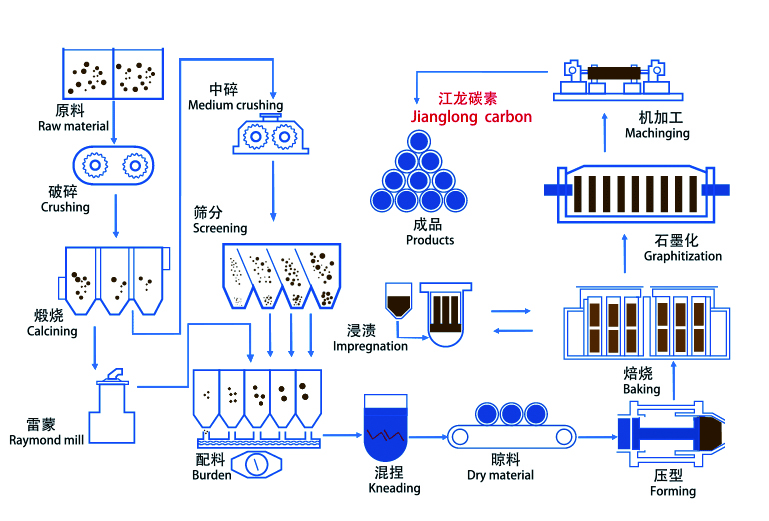 Equipment
3500-Ton Forming Machine
Jianglong has one 3500-ton forming machine, one 2500-ton forming machine and one 1500-ton forming machine, Computer automatic batching system, Quick heating system for dry material; Cooling system for cool material and Vacuuming system.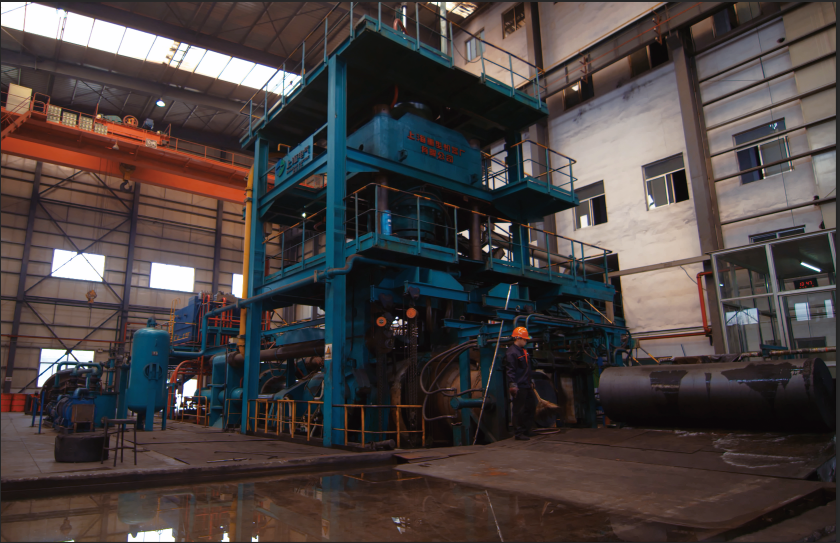 Tunnel Furance
Annually second baking capacity 65000 tons. Jianglong has one tunnel furnace, and has high pressure impregnation workshop.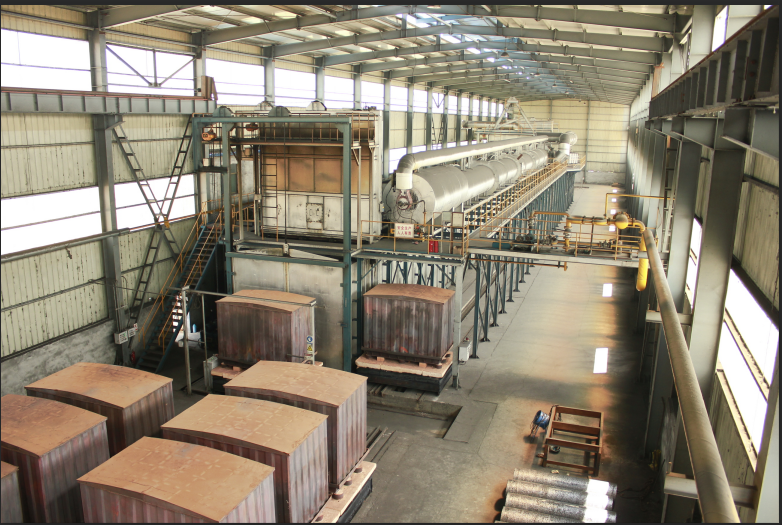 Graphitization workshop
Annual capacity 60000 tons graphitized products,we have 24 sets of LWG graphitization furnace and 16 sets of Acheson furnace.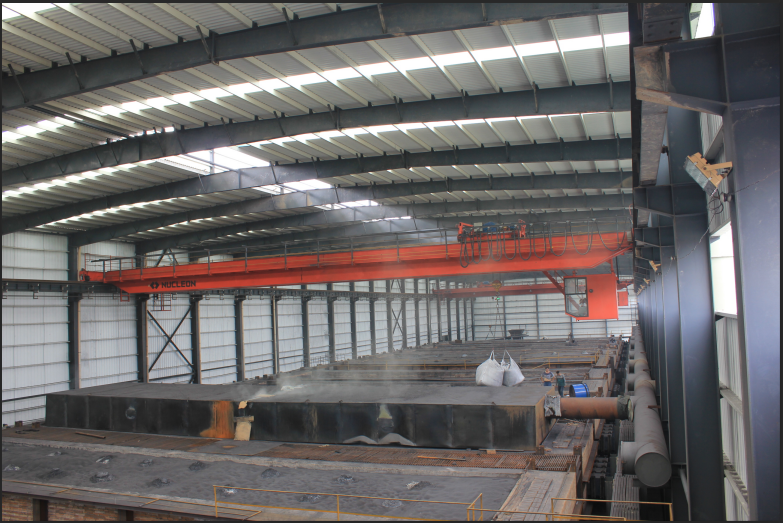 Full-automatic nipple production line
Jianglong has two electrode machining production lines, one nipple machining production line.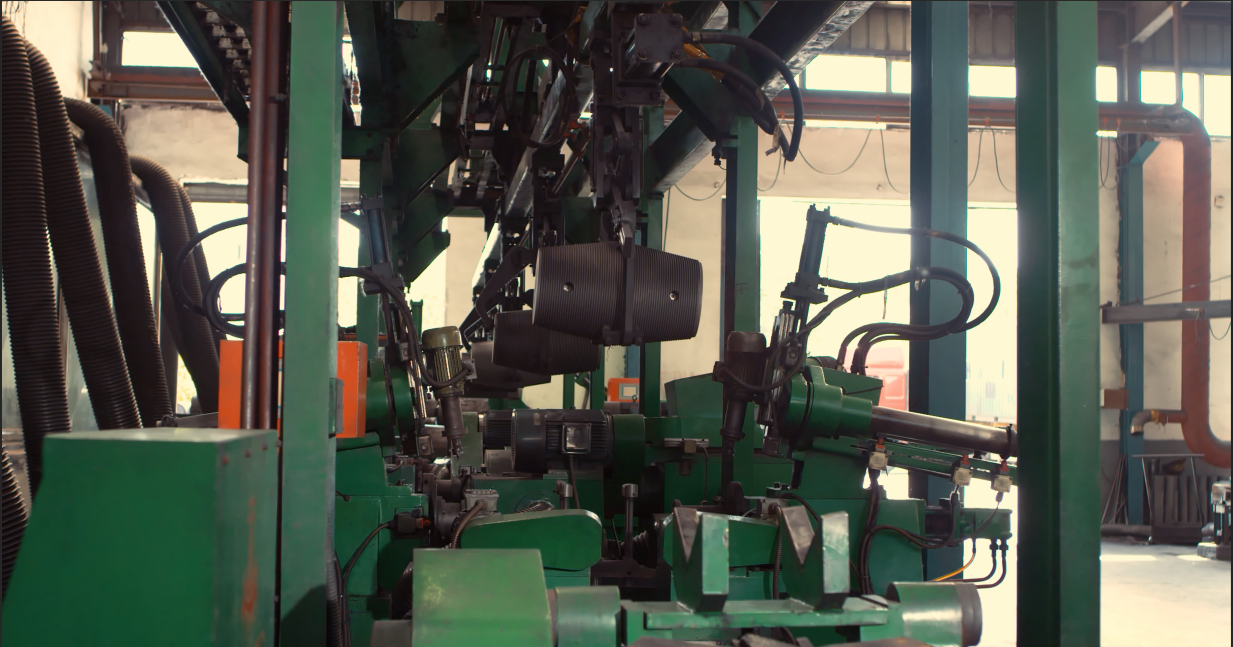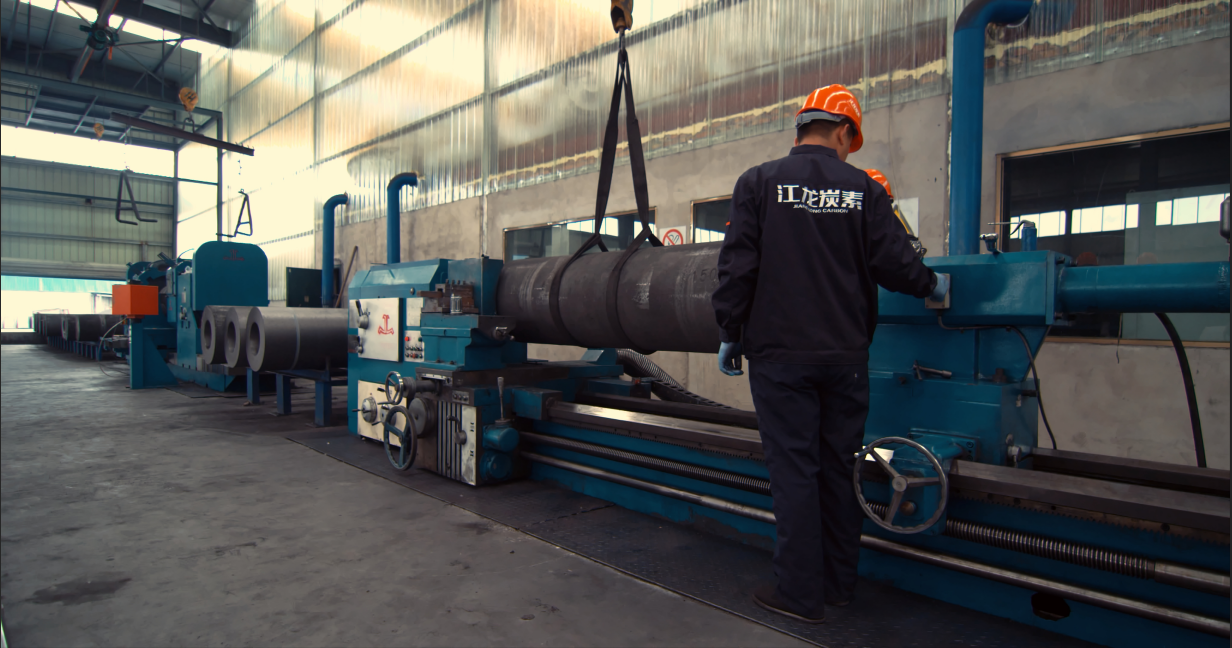 Inspection
Our Factory equipped with three sets of ring gauge made of Japan and other high precision measuring tools to ensure the precision requirements of the products.